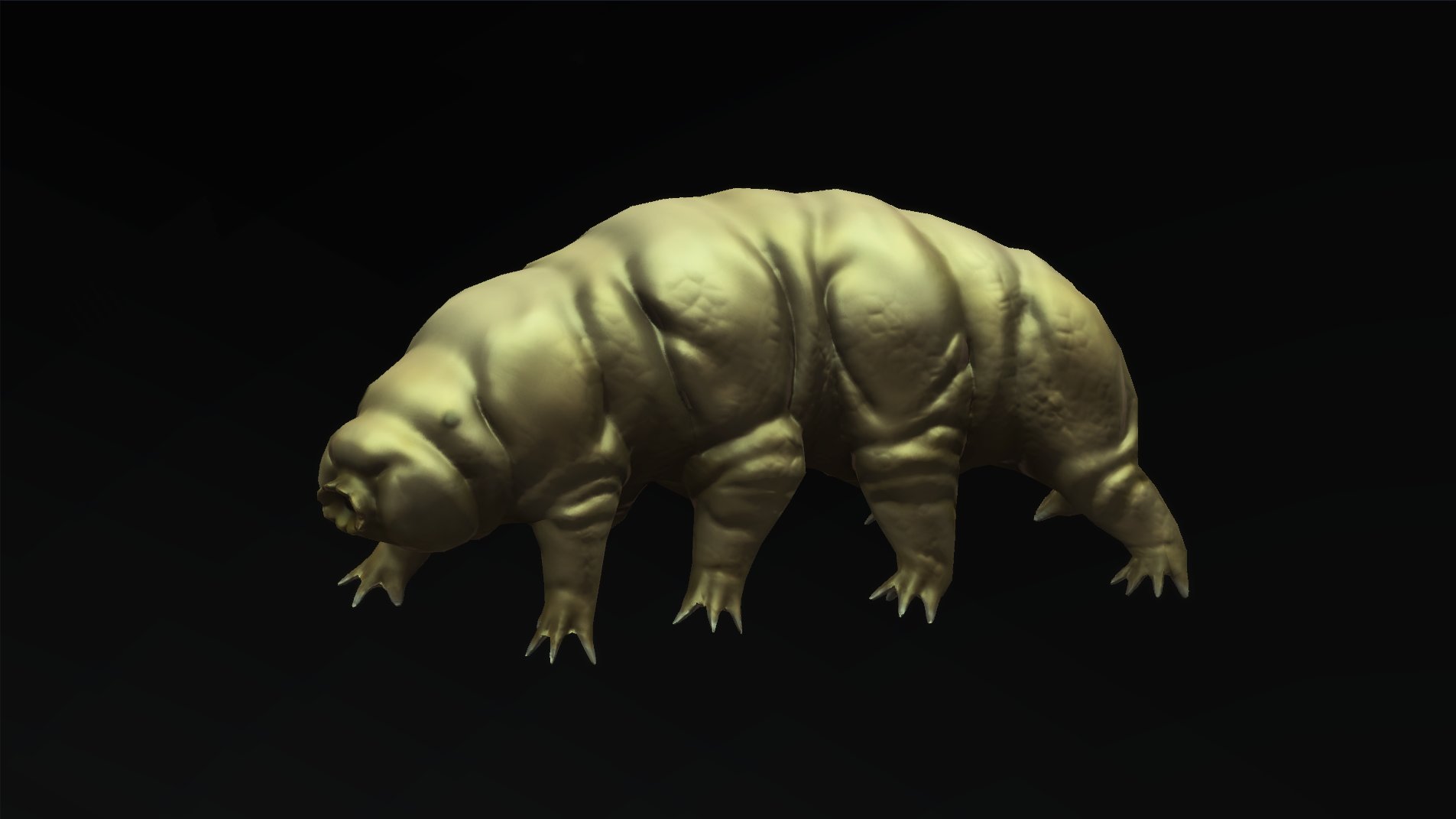 Tardigrade, front-left side.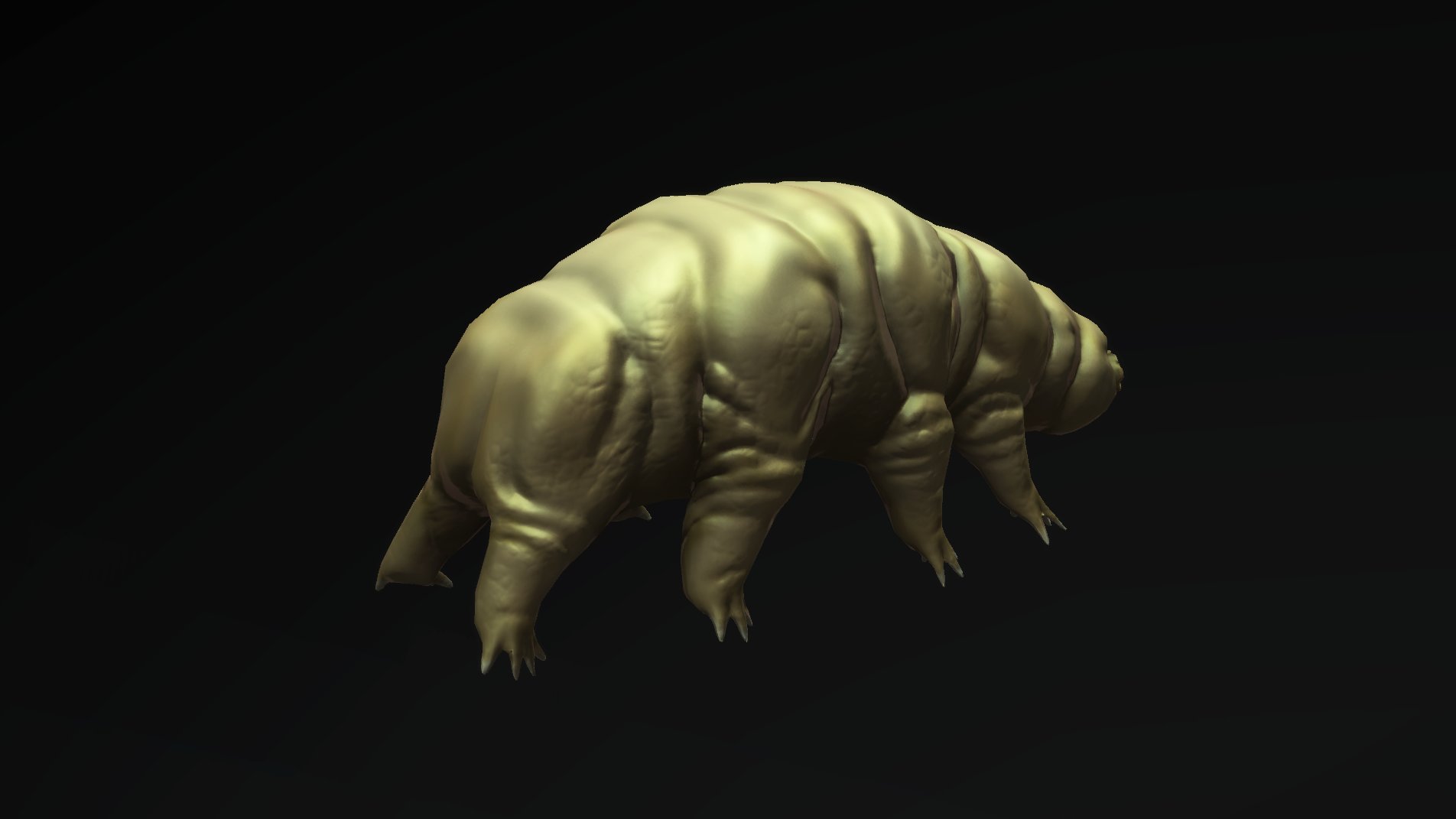 Tardigrade, back-right side.
These are a couple creatures, a Tardigrade (a.k.a. waterbear) and a Nematode, I made for one of the leaf scenes. I sculpted and painted both models in Zbrush, and I bound a simple rig to each model in Maya. I did not add any controllers to these rigs because time was an issue and I would be animating them as well anyway. I created an idle and walking animation for the Tardigrade, and only an idle animation for the Nematode. We never ended up expanding upon those animations in later development.